Market Rises with No Surprises
Global stock markets reached new all-time highs during the month of December, as investor optimism continues to show strength around the world (1). While the stock market is a forward-looking mechanism, the current environment still has plenty of room for recovery. COVID 19 cases continue to peak and set new daily records for cases and deaths, sparking rolling shutdowns of various regions across both emerging and developed countries. Those figures have been met with the good news of the first COVID19 vaccines being manufactured in large capacities, distributed to various destinations, and for the first time, administered to those in need of vital protection. Meanwhile, employment in the states is deteriorating at a constant rate. Weekly reports of initial jobless claims unexpectedly increased two weeks in a row, and we expect the trend to continue as businesses, specifically those among the service industry, do their best to wait for widespread vaccine adoption in the midst of the virus' spread (2).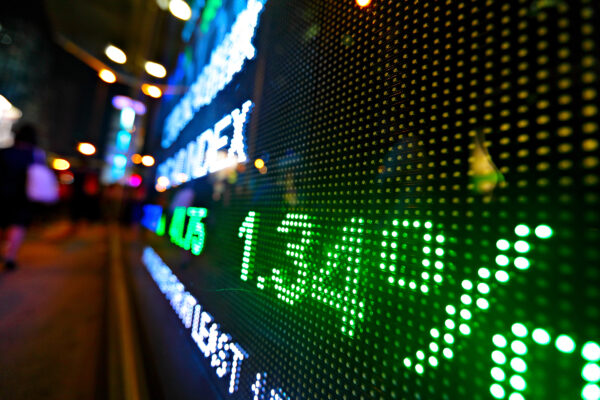 The Federal Reserve's December FOMC meeting brought no surprises, as the group decided to keep interest rates steady, extend debt purchase program of at least $120B until "substantial further progress has been made," and reinforced their prediction that rates would be kept close to zero for at least the next two years (3). Markets reacted favorably to these actions as they are in line with the expectation that the Fed will do everything in its power to help keep our monetary system in a strong position to stimulate the economy for the foreseeable future.
The housing market has continued its momentum from the previous months and quarters, as sales of previously existing homes unexpectedly rose in October to the highest level since before the Great Financial Collapse of 2008 (4). Thanks to the current interest environment, homebuyers are benefitting from record-low mortgage rates and the desire to leave cities for suburban destinations. According to the National Association of Realtors, contract closings increased 4.3% from the prior month, which is the strongest pace since 2005 and well above consensus expectations. On an unadjusted basis, the median selling price for a home across the country increased by 15.5% year-over-year for a sale price of $313,000. The figure has been pulled upwards by a strong appetite for higher-end properties among buyers (4).
The bottom line: It is hard to discount the evidence that the housing market is showing signs of an economic recovery among homebuyers taking advantage of the historically low interest rate environment. However, the current risks to the economy, which include a continued surge in COVID19 cases paired with a stimulus package in stalemate among policymakers, remain at large. We remain cautious of the potential risks and fragility of the economy in the near-term.
Existing-Home Sales Jump 4.3% in October. (2020, November 19). www.Nar.Realtor. https://www.nar.realtor/newsroom/existing-home-sales-jump-4-3-to-6-85-million-in-october
Financial Advice is offered through Mid Atlantic Financial Management, Inc. (MAFM) a Registered Investment Advisor. Tempus Advisory Group is not a registered entity or a subsidiary or control affiliate of MAFM.  This information should not be duplicated or distributed unless an express written consent is obtained from Tempus Advisory Group in advance.  The views expressed here reflect the views of the Tempus Advisory Group Investment Committee as of 10-21-2020. These views may change as market or other conditions change. This information is not intended to provide investment advice and does not account for individual investor circumstances. Investment decisions should always be made based on an investor's specific financial needs, objectives, goals, time horizon and risk tolerance. Past performance does not guarantee future results and no forecast should be considered a guarantee either.