2020 Continues Its Pace From 2019
What's going on? Although the decade came to a close at the end of 2019, the economy, which began its current expansion over 10 years ago, continues to move forward with growth. U.S. consumers continue to serve as the backbone for the U.S. economy, as wages and inflation grew at a similar pace during 2019, and unemployment rates continue to fall one decimal place at a time. The most important sources of information that caused the largest swings in major markets over the last year were interest rate changes from the Federal Reserve and US-China trade resolutions, even if temporary. Furthermore, military conflicts between the U.S. and Iran as well as major government votes such as the U.K.'s "Brexit," were seemingly shrugged off by markets, which signals that investors have conviction in the current strength of their investments.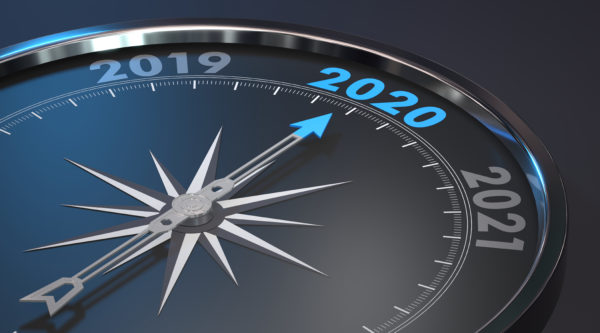 Why is it important? At the end of 2018, the S&P 500 touched -20% from its all-time high as tariffs and other economic data sent markets into a selloff. Going into 2019, when positive economic data was released, the market would sell-off in anticipation that the Federal Reserve would raise or hold interest rates. If negative economic data was released, the markets would rally in anticipation of the Federal Reserve lowering interest rates. We began to label these movements as "opposite days," which can be confusing for even a savvy investor. Over the course of 2019, the economy seemed to hit a soft patch when concerns increased until early October and in response, the Federal Reserve cut interest rates three times by 0.25%. As economic data began to recover at the end of the year, the Federal Reserve made it clear that they were no longer interested in changing their interest rate policy, good economic news became good market news once again.
What do we think about its potential impact? Although markets have recently reached new all-time highs, it's important to note that it doesn't mean that forward returns will be lower. In fact, about 80% of the time, the S&P 500 has positive returns one year following a new high (1). Therefore, we should focus on the context of the market environment as we consider the possible impacts of future information. Now that the Federal Reserve has taken a break from raising rates, the economy has recovered from its soft patch, and phase one tariff agreements between the U.S. and China have been completed, all eyes will be on continued economic data releases as they relate to the consumer and corporate earnings which will need to grow in order to support the price expansion of 2019.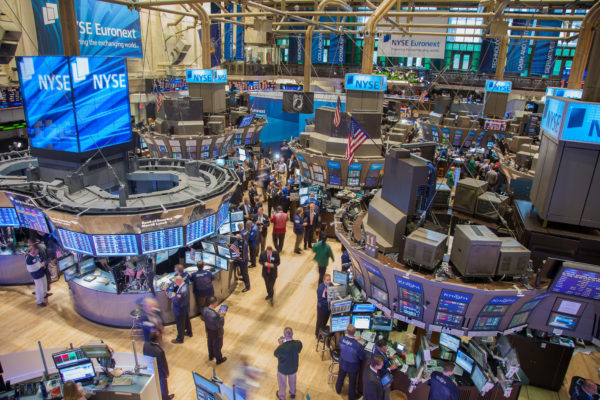 The month ahead: We will be closely evaluating the sensitivity of the market, both in equities and fixed income, to future economic and corporate data as they are released over the coming month. Earnings releases from corporations will be an important component of the ongoing price movements, and the consensus from analysts currently project a return to growth over the course of 2020 (2). If earnings come in below expectations or the consumer begins to show signs of weakness, then we could see some contraction in the markets and volatility could increase. However, if positive data continues to be published, then we anticipate the market to climb higher.
The bottom line: 2019 was a great year for returns in almost every major asset class. Therefore, many investors may feel reluctant that the performance can continue. However, we feel that it is important to frame the current market with the context of its environment as well as its price to better understand the possibilities ahead. We have finally escaped the "opposite days" of 2019 and will continue to monitor key sources of data and the markets they impact as they are released. At this time, we do not have a concern about the possibility of an economic recession within the next 6-12 months.
Financial Advice is offered through Mid Atlantic Financial Management, Inc. (MAFM) a Registered Investment Advisor. Tempus Advisory Group is not a registered entity or a subsidiary or control affiliate of MAFM.  The information contained in this e-mail and in any attached files is confidential and intended for internal use of the individual named in the email. This information should not be duplicated or distributed unless an express written consent is obtained from Tempus Advisory Group in advance.  If you are not the intended recipient, please notify me immediately and delete any attachments.  The views expressed here reflect the views of the Tempus Advisory Group Investment Committee as of 1-16-2020. These views may change as market or other conditions change. This information is not intended to provide investment advice and does not account for individual investor circumstances. Investment decisions should always be made based on an investor's specific financial needs, objectives, goals, time horizon and risk tolerance. Past performance does not guarantee future results and no forecast should be considered a guarantee either
Ready to talk?
Contact Us Today!