Markets Rally as the Global Economy Slows at a Dramatic Pace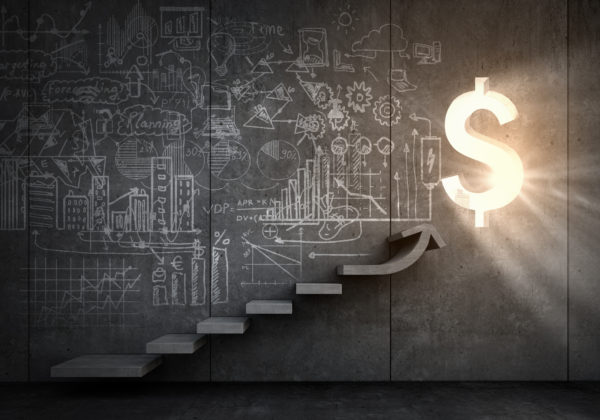 What's going on?  The global economy has quickly come to a standstill as efforts to fight the novel COVID-19 virus have continued. Unemployment numbers crushed previous records, with more than 15 million people filing jobless claims in a three-week span during March. Businesses deemed non-essential closed their doors as the demand for consumer discretionary items has disappeared. Credit markets quickly responded to investor's increased appetites for investment-grade or better fixed income securities, and their yields have indiscriminately fallen, diminishing forward expected returns in the process. Bonds with a rating below investment grade saw their yields move higher, as the COVID-19 induced selloff in combination with oil price wars between Russia and OPEC members all but diminished demand for those investments overnight. In response to all these points, both fiscal and monetary relief packages were deployed by the Treasury and the Federal Reserve to the tune of four trillion dollars and counting. The S&P 500 fell -33.8% on a total return basis from its peak on February 19th through March 23rd, marking the fastest bear-market decline in the history of the index (1). However, the S&P 500 subsequently rallied back more than 24% in 16 trading days. The week ending on April 9th returned 12.1% on a total return basis for its best week since 1974 (2).
Why is it important?  The classic philosopher Socrates once wrote, "one thing only I know, and that is that I know nothing." Most investors are feeling that way at this time as economic data, historic Federal Reserve and Treasury intervention, and continuously revised COVID-19 information has sent the market on a rollercoaster ride with limited historical events for comparison. What many fail to realize is that markets are inherently forward looking while economic data is inherently backward-looking. Initial statistical models showed a wide range of potential outcomes for the status of American healthcare, ranging from absolute devastation to only minor damage. As the scope of those models began to remove the most negative assumptions due to revised data, investors feel the economy has a higher probability of recovering at a faster rate than previously stated.
What do we think about its potential impact?  Although markets have rallied from their lows on March 23rd, almost every major index that we track is still below its long-term average and has moved out of technically oversold territory. The combination of the two, as well as other unknowns such as when the economy will open again, could be a signal that there is more volatility ahead. One thing is for sure; the future remains very much uncertain.
The month ahead: For us to feel confident in a sustained recovery, we will first need to see the confidence in the US's ability to contain the coronavirus. If we can achieve that, then we will have a much greater understanding of how severe the current economic conditions are and could potentially become. We will be looking at government leadership in this capacity. Furthermore, earnings and economic data will add greater visibility as to what extent the economic damage has already been priced into the markets.
The bottom line: The famed investor Howard Marks wrote in his recent memo that "the investor's goal should be to make a large number of good buys, not just a few perfect ones." Developing a rules-based strategy for your investments, which eliminates emotion from allocation decisions, is a huge advantage during big market swings as it empowers you to avoid the temptation of attempting to perfectly time the market and instead sets you up with a consistent roadmap. We are in unchartered territory when it comes to the economy and markets, and we very well could see markets recover before the economy. However, there is a significant amount of information that will have to be gathered before we reach that point, and we will continue to monitor the data as it arrives.
Financial Advice is offered through Mid Atlantic Financial Management, Inc. (MAFM) a Registered Investment Advisor. Tempus Advisory Group is not a registered entity or a subsidiary or control affiliate of MAFM.  This information should not be duplicated or distributed unless an express written consent is obtained from Tempus Advisory Group in advance.  The views expressed here reflect the views of the Tempus Advisory Group Investment Committee as of 4-16-2020. These views may change as market or other conditions change. This information is not intended to provide investment advice and does not account for individual investor circumstances. Investment decisions should always be made based on an investor's specific financial needs, objectives, goals, time horizon and risk tolerance. Past performance does not guarantee future results and no forecast should be considered a guarantee either.