Team Tempus is committed to keeping you well informed about what's happening in the markets. Here are a few key topics of conversation that we feel deserve the most attention so far this month. 
Yield Curve Inversion – The yield on the 10-year Treasury note broke below the 2-year rate, a "canary in the coal mine" scenario that has historically preceded every recessionary environment since 1978. Many experts argue "this time it's different" because of a number of reasons, including negative interest rates elsewhere in the world and the unwinding of the U.S. balance sheet.  On average, a recession develops about 22 months after a yield curve inversion.  In the 18 months after a yield curve inversion the S&P 500 is up an average of 15%.  While this data is certainly concerning, it is not time to panic.
Fed rate cuts – In a widely anticipated move, the Federal Reserve announced its first interest rate reduction since 2008 on July 31st. Interest rates act like gas and brake pedals on the economy.  The Fed will raise rates to keep the economy from going too fast, and lower rates to keep the economy from going too slow.  By lowering rates, the Fed is signaling it believes the economy needs a little "gas" to avoid heading toward a recession.  Chairman Powell indicated in his statement the action was a mid-cycle adjustment to help keep economic growth smooth.  We believe the Fed will cut rates again in September to spur additional growth through the remainder of 2019 and to offset some of the headwinds related to the Trade War.
Trade War – President Trump announced a tariff of 10% on roughly $300 billion of Chinese goods. Shortly thereafter, China retaliated by devaluing their currency and restricting the purchase of U.S. farm goods.  Both of those actions by China are considered part of the worst-case scenario as they dramatically increase the stakes.  By devaluing its currency, China may create rapid inflation and capital flight from the country – which could cause a dramatic decrease in economic activity.  Further, by restricting purchases of U.S. farm goods it opens the door for President Trump to attack specific companies or industries within China.  As with everyone else, we are waiting for the next Tweet on this.
Brexit – Boris Johnson suffered his first major defeat as Prime Minster when his letter to the European Union requesting the terms Angela Merkel agreed to regarding the "Irish Backstop" were denied. This is yet another step toward the U.K. leaving the EU without a deal – aka: a hard Brexit.  If this were to occur it would be very difficult for both U.K. and EU economies to adjust in the short-term, potentially leading to recessions.  At this time, we do not see the Brexit as something that would cause global contagion, but it would affect overall global growth estimates.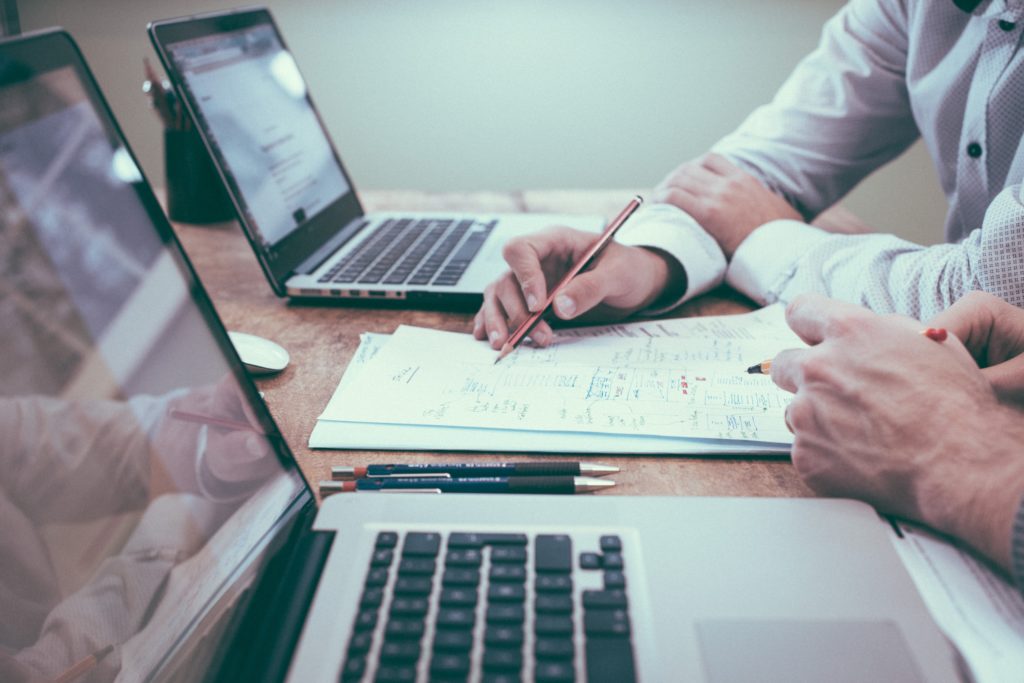 The month ahead: Trade talks will continue to capture our attention moving into the end of summer as clarity from trade officials will provide a clear path for corporations and investors. Other key areas will be the Federal Reserve and their policy going forward and the Brexit under Boris Johnson's regime.
The bottom line:  Although the fundamentals of the economy remain healthy, we are seeing weakening in some areas.  However, market volatility is relatively low when compared to similar later stage economic cycle historical periods.  As of this writing, we do not have data that supports a recession in the next six months, but as we always communicate, we will continue to monitor and evaluate the critical data sources for any changes that might arise and react to the data accordingly.
Financial Advice is offered through Mid Atlantic Financial Management, Inc. (MAFM) a Registered Investment Advisor. Tempus Advisory Group is not a registered entity or a subsidiary or control affiliate of MAFM.  The information contained in this e-mail and in any attached files is confidential and intended for internal use of the individual named in the email. This information should not be duplicated or distributed unless an express written consent is obtained from Tempus Advisory Group in advance.  If you are not the intended recipient, please notify me immediately and delete any attachments.  The views expressed here reflect the views of the Tempus Advisory Group Investment Committee as of 8-20-2019. These views may change as market or other conditions change. This information is not intended to provide investment advice and does not account for individual investor circumstances. Investment decisions should always be made based on an investor's specific financial needs, objectives, goals, time horizon and risk tolerance. Past performance does not guarantee future results and no forecast should be considered a guarantee either